Being a vegetarian is not easy in China, especially when the lovely little local eateries nearby your apartment "kindly" add minced pork to your vegetables, simply because the granny thinks you look "too skinny." Luckily, Beijing has no shortage of meat-free options (check here for some popular vegetarian dishes). Looking at our unwavering attention to greasy and meaty pies due to the 2017 Pizza Cup this month, you may feel a little isolated and hopeless in your veggie quest. But we have not forsaken you, dear vegetarian readers.
Whether you want to make a meaningful impact on the world, simply don't like meat, or have gone vegetarian for health reasons, your voices asking about vegetarian restaurants have been heard and answered, even amid the recent pizza flood. You (and our borderline pizza overdose) have inspired us to pay a visit to Lin's Dining Lounge.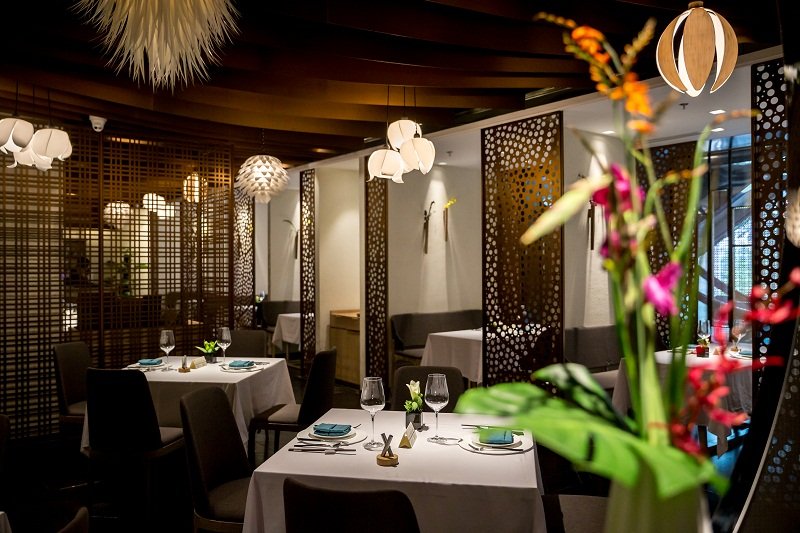 We have to admit, with its modern and elegant décor and comfortable furniture in neutral colors, Lin's Dining Lounge is tucked away and quiet on the second floor of the New Grand Dynasty Hotel on Maizidian Jie. Since our last visit in last December (check here for our first impression), they have revamped the menu and adjusted the portions and prices of the dishes.
The meal kicked off with fried wild rice with assorted mushrooms (RMB 98, main image). The dish was quite photogenic – on top of a crescent-shaped serving of stunningly purple fried rice rest mushrooms, slices of radish, and tofu coated with mayonnaise and sprinkled with rosemary. If you like Cantonese cuisine, we recommend the stir-fried mushroom and Japanese tofu (RMB 88). Stuffed with mushroom sauce, the Japanese tofu (made with egg) is deep-fried and served with a mountain of dry yet not too hot chili. The Japanese tofu was soft while the mushroom with cream raised the earthy and creamy taste, buried in the red chili mountain, popping beautifully against the jet-black plate.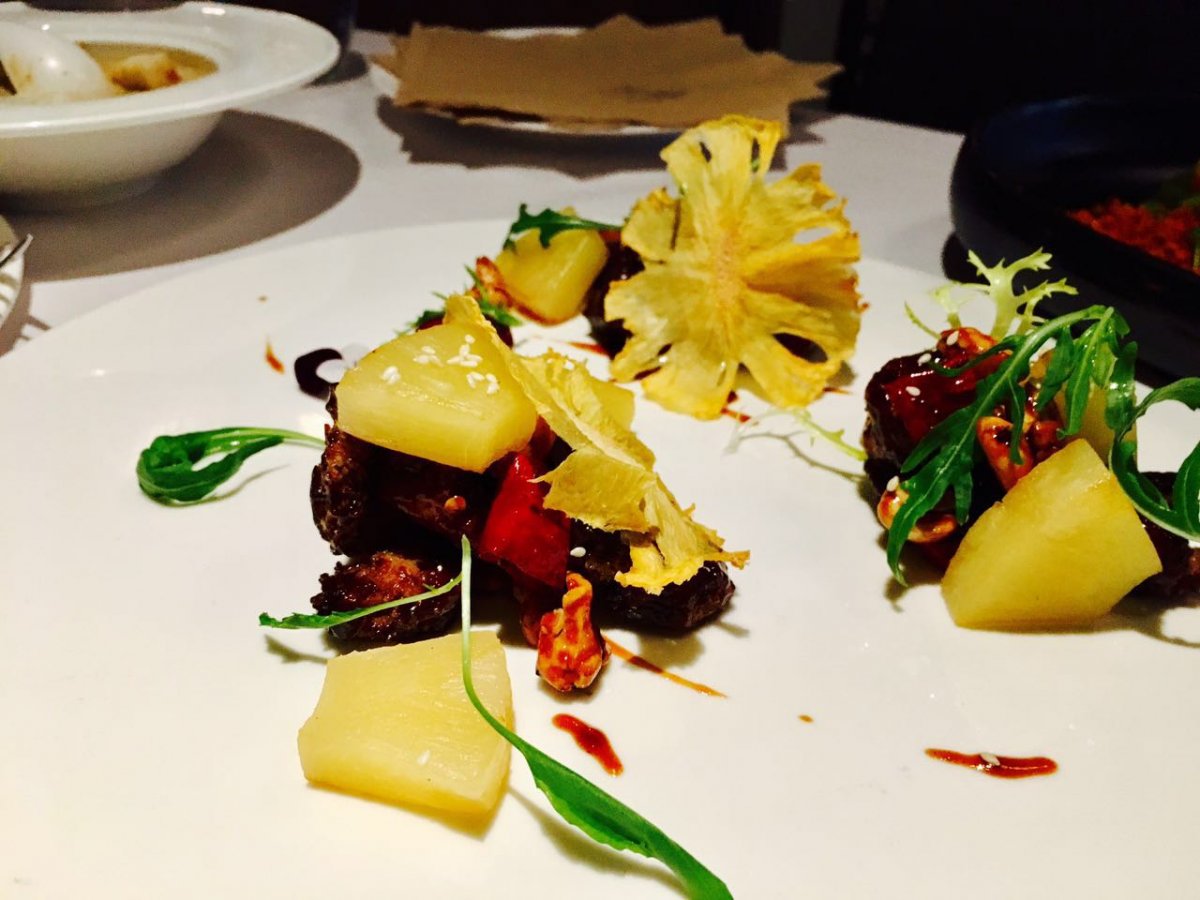 Kung pao hericium mushroom (RMB 76) shone through, flavored with soy sauce and served with chops of cooked pineapple and slices of dried pineapple. This dish was sweet and tangy, with a flood of fruity pineapple notes. Our favorite, though, was the quesadilla (RMB 48), stuffed with leaf mustard, green beans, and cheese. I mean, who doesn't like a quesadilla, green beans, or cheese, right? And the combination? It was amazing, and left us begging for more. They also offer dry-braised "vegetarian fish" with sauerkraut, shepherd's pie, soups, vegan dishes, and desserts. You can rest assured, you don't have to go flavorless or starve to be a vegetarian in Beijing.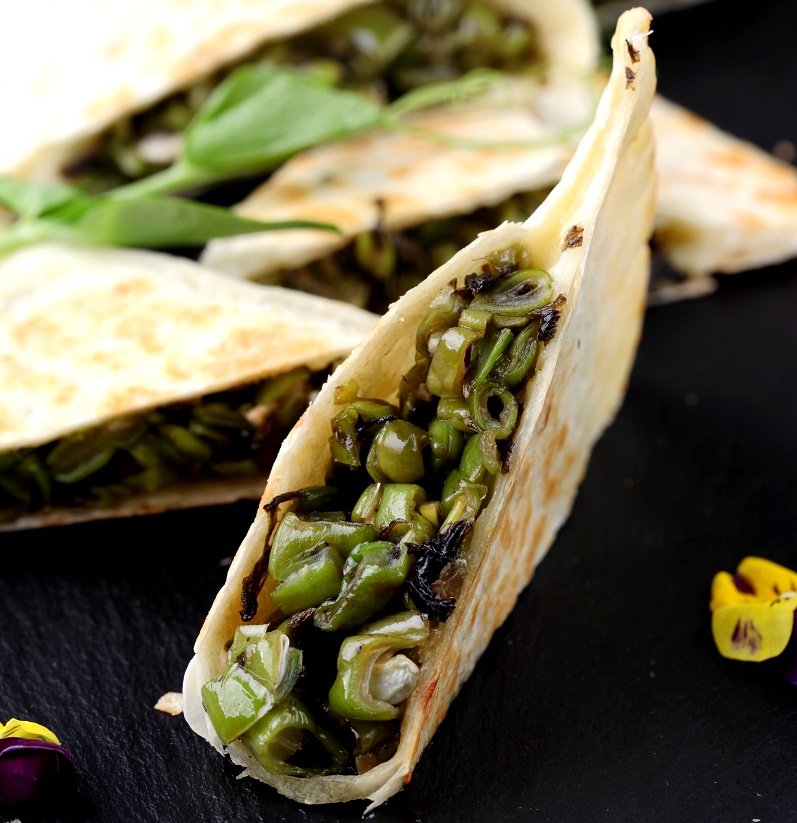 Despite it's beautiful decor and plating, and creative and flavorful vegetarian dishes, Lin's is surprisingly affordable at around RMB 180 per person – especially now that they offer a menu for two on dianping (check here). You can order a cold dish, two soups, three mains from eight options, and two choices from baozi, rice, noodles for RMB 238. If you want to go small for a quick lunch, the sizeable noodles around RMB 38 might be the best choice. If takeaway's not for you, beware and mind the time: It's packed on holidays, so you'd better make a reservation first.
More stories by this author here.
Email: tracywang@thebeijinger.com
Twitter: @flyingfigure
Instagram: @flyingfigure
Photos Courtesy of Lin's Dining Lounge, Tracy Wang